USCIS Fees
USCIS forms are always free, but there's typically a fee to file them with USCIS. That means you'll have to send a check or money order (in most cases) to pay for the fees when you mail in your application. USCIS fees are separate from the preparation fee you'll pay on CitizenPath to use our service.
CitizenPath has created this resource to help you determine the USCIS fees that apply to your situation. However, always check USCIS for the most current fees.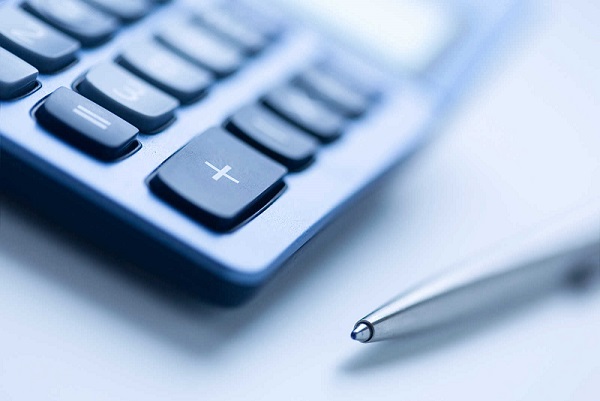 Do not send a payment when you file Form G-639. There is no filing fee. However, when you file, you are also consenting to pay a maximum of $25. In most cases people pay no USCIS fees at all to have a FOIA request processed.
Most Form I-90 applications require a USCIS filing fee of $455 plus a biometric screening fee of $85. In some limited cases, certain applications may require no fee. To determine your exact fee, choose the reason why you are filing:
You will pay a $535 fee directly to USCIS when you file Form I-130. In some cases, a biometrics screening may be necessary. If an appointment is necessary, you will receive a biometric services appointment notice with instructions on how to submit the additional biometrics screening of $85.
You will pay a separate fee directly to USCIS when you mail in your I-131 application. The fee varies by age and the type of document that you're requesting. To determine the exact USCIS fees, choose the reason why you are filing:
The USCIS filing fee for Form I-131A is $575. There is no biometric screening fee. You must pay the fee to USCIS for this application online using a credit or debit card or U.S. bank account through the USCIS online payment system.
You will pay a fee directly to USCIS when you mail in your I-751 petition. There is a USCIS filing fee of $595 plus a biometrics fee of $85 for each conditional resident included on the petition. To determine the exact fee, choose the number of conditional permanent residents that will be included on your petition:
Do not submit a fee when submitting Form I-864. There is a $120 fee per case for reviewing the Affidavit of Support (Forms I-864, I-864A, I-864W and/or I-864EZ) when the form(s) is (are) filed in the United States. However, there is only one fee charged, even if there are multiple financial sponsors associated with a single case. This fee is paid online at ceac.state.gov. You will need the National Visa Center (NVC) case number and Invoice Identification Number to log onto this site.
You will pay a separate fee directly to USCIS when you file Form N-400. In most cases, the USCIS filing fee is $725 ($640 filing fee + $85 biometric fee). You may be eligible for a waiver if certain special conditions apply to you.
Note: USCIS fees for N-400 are accepted in the form of a money order, personal check, cashier's check, or credit card.
Fee Waivers
Waiver for USCIS Fees
USCIS recognizes that not all people can afford USCIS fees for filing immigration forms. A fee waiver is available for certain USCIS forms. Guidelines for requesting a fee waiver have been established so that filers with the greatest need receive this benefit.
To be eligible for a fee waiver, one of the following must be met:
You or qualified members of your household are currently receiving a means-tested benefit. A means-tested benefit is one for which the individuals' income/resources determine eligibility and/or the benefit amount.
Your household income is at or below the 150% poverty level at the time you file. Check the current poverty levels for this year on Form I-912P, HHS Poverty Guidelines for Fee Waiver Requests.
You are experiencing a financial hardship that prevents you from paying the filing fee, including unexpected medical bills or emergencies.
Additionally, the form for which you are requesting a fee waiver must be included on a list of eligible forms. USCIS does not offer a waiver for all forms. Review the list in the Special Instructions section of the Form I-912 page to determine if the application you are preparing is eligible for a fee waiver. An extensive explanation of each of these points is available on the USCIS Fee Waiver page.
Reduced Fee for Naturalization
Individuals with a low income may qualify for a reduced fee when applying to naturalize as a U.S. citizen with Form N-400. You may request a reduced filing fee for Form N-400, Application for Naturalization, if your documented annual household income is greater than 150 percent but not more than 200 percent of the Federal Poverty Guidelines at the time you file.
If you qualify for a reduced filing fee, file Form I-942, Request for Reduced Fee. When filing Form N-400, you must submit the reduce fee ($320) and the biometrics fee ($85) for the N-400 along with your I-942.