Can I travel before my Form I-485 is approved?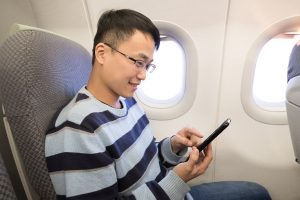 If you have filed Form I-485, Application to Adjust Status, and that application is still pending, there are very specific rules that apply to your travel outside the United States. There are no restrictions on domestic travel before Form I-485 is approved. Always check with your transportation carrier to ensure you bring the appropriate identification.
International Travel Before Form I-485 is Approved
If your I-485 Adjustment of Status application packet is pending, traveling anywhere outside the United States (including brief trips to Canada or Mexico) will lead to the denial of your Form I-485 as abandoned unless:
You are an H, L, V or K3/K4 nonimmigrant who is maintaining lawful nonimmigrant status and you return with a valid H, L, V or K3/K4 nonimmigrant visa; or
You obtain, before you leave the United States, an advance parole document, and you are paroled into the United States when you return.
Advance Parole
Advance parole allows an Adjustment of Status applicant to travel before Form I-485 is approved. Specifically, it allows you to travel back to the United States without applying for a visa. A transportation company (airlines) can accept an advance parole document instead of a visa as proof that you are authorized to travel to the United States. An advance parole document does not replace your passport.
Equally important, the advance parole document preserves a pending Adjustment of Status application with USCIS.
Having an advance parole document is not a guarantee that you will be allowed to reenter the United States. At the port of entry, a U.S. Customs and Border Protection (CBP) officer will make the final decision about whether to allow you to reenter the United States. If you have immigration violations or criminal offenses, speak to your immigration attorney before traveling outside the United States.
Obtaining Advance Parole
Adjustment of Status applicants may apply for advance parole by filing Form I-131, Application for Travel Document. CitizenPath recommends that you file Form I-131 at the same time as your Form I-485. When you file them concurrently, there is no additional USCIS filing fee for Form I-131.