Citizenship laws have changed extensively over the years. Therefore, the year of your birth can affect the determination of your eligibility for a Certificate of Citizenship.
CitizenPath's Certificate of Citizenship Package can help most people determine eligibility. Our software will ask you a series of questions about you and your parents to decide if you may file Form N-600, Application for Certificate of Citizenship.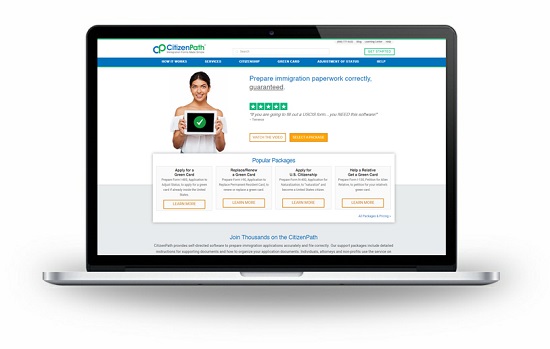 As mentioned, citizenship laws are very complicated and vary based on the year of your birth. In some cases, our software won't be able to make a determination. We'll let you know before you pay if your situation is too complicated. An immigration attorney can assist you at this point.
Our software is free to get started. That means you may get started and check your eligibility before you pay. In fact, you don't have to pay until the very end of the application when you are ready to print the Form N-600 and our customized filing instructions. In addition to your prepared form, CitizenPath provides you with a set of personalized filing instructions. Our filing instructions are customized to your answers in the application so you know exactly what to do for your specific situation. The filing instructions provide detailed directions on supporting documents, how to organize your application, and where to mail it.
[contentblock id=kb_inline_ad]