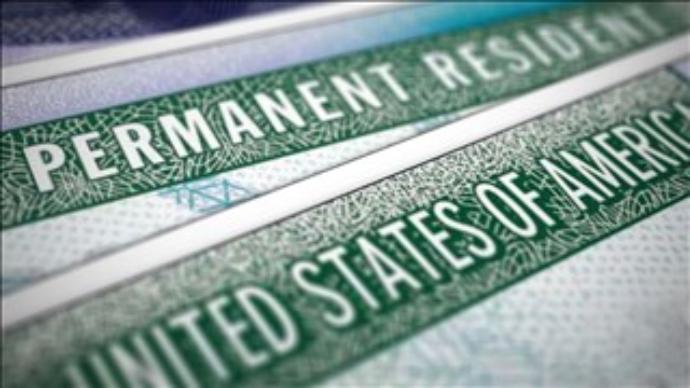 The entire adjustment of status process can vary by eligibility category. For family-based immigrants, the cost to adjust status, including an immigrant visa petition, is approximately $1,760 for the typical case.
The table below is based on an I-130 petition that can initiate the adjustment of status path. Other adjustment applicants may become eligible through alternative paths such as employment (Form I-140) or refugee/asylum status. Employment-based green cards may have additional costs associated with the PERM process while USCIS will waive fees for refugee-based I-485 applications.
Cost to Adjust Status
| USCIS Fees | Fee (USD) |
| --- | --- |
| Form I-130, Petition for Alien Relative1 | $535 |
| Form I-485, Application to Adjust Status2 | $1,140 |
| Form I-864, Affidavit of Support | $0 |
| Form I-693, Report of Medical Examination and Vaccination Record | $0 |
| Form I-765, Application for Employment Authorization3 | $0 |
| Form I-131, Application for Travel Document3 | $0 |
| Biometrics (applicants ages 14-78) | $85 |
| Total for Typical Adult Applicant | $1,760 |
1 Typically the U.S. relative pays the fee for the petition. But your relative may expect you to pay for it.
2 USCIS has a reduced fee for a child (under 14) if the application is filed with the I-485 of at least one parent.
3 This is an optional form, but USCIS waives the fee if you file it together with the I-485 application.
To view a list of typical forms and costs for your situation, use our AOS Package Fees page. You'll also be able view the costs to adjust status for family-based, employment, asylum/refugee and special immigrant statuses.
Other Related Costs to Adjust Status
There are other costs associated with an application to adjust status. The most significant related cost is for the medical exam. Every applicant must submit a Form I-693 completed by a USCIS-approved physician. There is no filing fee. But the doctor will charge a fee for the exam, typically around $300. Fees will vary based on the doctor and any additional vaccinations that may be required. Other costs may include photos to submit with the application, postage, and any transportation fees associated with travel to your USCIS interview.
USCIS fees used above are current as of May 2021. Always check USCIS for the most current fees.
Child's Cost for Form I-485
If a child age 13 or younger is the beneficiary on Form I-485 and the application is filed in the same package with the Form I-485 of at least one parent, the fee for the child's Form I-485 is reduced to $750.
However, if the child is filing alone, the fee to file Form I-485, Application to Adjust Status, is $1,140. For applicants between the ages of 14 and 79, there is an additional biometric screening fee of $85.
Refugee Cost for Form I-485
In most cases, individuals adjusting status on the basis of refugee are not required to pay any fee when filing Form I-485, Application to Adjust Status.
RECOMMENDED: Adjustment of Status vs Consular Processing