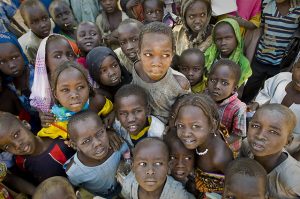 This week the U.S. Department of Homeland Security announced an 18-month extension of Temporary Protected Status (TPS) for Sudan. Temporary Protected Status does not provide the beneficiary a way to gain permanence residence or citizenship in the United States. It is simply a period of safe haven so that Sudanese nationals do not need to return home to dangerous conditions.
During the designated temporary period, TPS beneficiaries:
Are not removable from the United States
Can obtain an Employment Authorization Document (work permit)
May be granted travel authorization
Many people may have questions about the process and details of the immigration status.
Q. Who is eligible to re-register for TPS for Sudan?
A. In general, you must meet the following conditions to be considered for Temporary Protected Status:
Be a Sudanese national (or a long time resident of Sudan)
Entered the United States and began living here by 1/9/2013
Physically present in the United States since 5/3/2013
Have maintained good moral character
Q. How long will I be able to stay in the United States?
A. Based on the existing extension of TPS for Sudan, beneficiaries may stay in the United until May 2, 2016. But DHS can extend this time if country conditions warrant it. Some TPS beneficiaries have been able to live and work in the U.S. for ten or more years.
Q. How do I re-register for TPS Sudan?
A. Two forms, along with payment and documentation, must be filed with U.S. Customs and Immigrations Services (USCIS). Form I-821, Application for Temporary Protected Status, should be filed along with Form I-765, Application for Employment Authorization. CitizenPath can help you prepare both forms in one simple process that takes about 20 minutes.
Q. Will I receive my new work permit (Employment Authorization Document) before my current card expires?
A. After re-registering for TPS, you may not receive a new work permit before your existing card expires. Therefore, USCIS is automatically extending current TPS Sudan work permits bearing a November 2, 2014, expiration date for an additional 6 months. These existing work permits are now valid through May 2, 2015. The new work permit will be valid through May 2, 2016.
Q. Is there a cost to re-register for TPS Sudan?
A. Yes. USCIS will require you to pay some fees when you file your forms. For the re-registration of TPS for Sudanese nationals the fees are as follows:
| | | | | |
| --- | --- | --- | --- | --- |
| | I-821 Fee | I-765 Fee* | Biometrics Fee | Total Fee |
| Applicant is under age 14 | N/A | $380 | N/A | $380 |
| Applicant is age 14 or older | N/A | $380 | $85 | $465 |
*I-765 must be filed but a fee is only required if you wish to receive a work permit

Q. Does filing for TPS require a lawyer?
A. If you have an arrest record or immigration violation (e.g. out of status), you should consult with an immigration attorney before re-registering for TPS. An immigration attorney generally has the most expertise and is the only individual allowed to provide legal advice. However, most people do not need a lawyer. Applicants may file by themselves or use a low-cost service like CitizenPath to prepare the application.
Q. Will I be able to visit family in Sudan with TPS?
A. Yes, generally you may. Before you travel abroad, you must first get approval in the form of "advance parole." The way to apply for an advance parole document is to use Form I-131, Application for Travel Document. Without the advance parole, you will be considered to have abandoned your TPS.
Important: If you have ever been unlawfully present in the United States (entered without inspection or overstayed a visa), seek legal advice before applying for advance parole. With a prior unlawful status, you may be deemed inadmissible when attempting to re-enter U.S.
Q. If I have been granted TPS, am I then eligible to apply for a green card at a later date?
A. No. TPS is a temporary immigration status for Sudanese nationals. Even if you were to live and work legally in the United States as a TPS beneficiary for many years, there is no route to permanent residence (e.g. green card) that will follow simply from a grant of TPS.
However, you may now be, or later become eligible for a green card on some other basis. This could be, for example, because of marriage to a U.S. citizen, a job offer and sponsorship by a U.S. employer, or a grant of asylum.
Q: Will I have to re-register for TPS again?
A. If the U.S. Department of Homeland Security re-designates TPS for Sudan and you would like to continue residing in the United States, it will be necessary to re-register for TPS (and pay the associated fees). Sometimes USCIS will extend TPS beneficiaries' employment authorization for a period of time so that it occurs automatically, without requiring applicants to re-register or pay additional fees.
Current Sudanese beneficiaries seeking to extend their TPS status must re-register during a 60-day period that runs until November 3, 2014. USCIS encourages beneficiaries to re-register as soon as possible.
Do you still have questions? Visit the TPS knowledge base or, get started on the Sudanese TPS application.