5 Green Card Travel Tips to Avoid Re-Entry Problems
and Permanent Residence Abandonment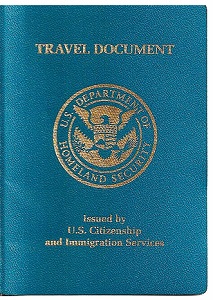 As a lawful permanent resident of the United States, your obligations for maintaining your immigration status in the United States are fairly simple. You need to notify USCIS within 10 days of moving by using Form AR-11 and renew your green card every 10 years with Form I-90. International green card travel can introduce some new hazards.
Permanent residents are free to travel outside the United States, and temporary travel generally does not affect your permanent resident status. As the term "resident" suggests, your status comes with the expectation that you will live (make your home) in the U.S. If you spend too much time abroad, you could lose your right to a green card.
Here are five tips to understand before traveling abroad: Continue reading →