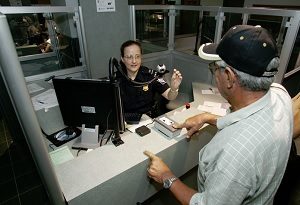 A permanent resident can generally travel outside the United States and return by simply showing a permanent resident card (green card) upon reentry at a U.S. port of entry.
But there are situations that a reentry permit is needed in addition to the permanent resident card.
A reentry permit can help avoid two types of problems:
Your permanent resident card becomes technically invalid for reentry into the United States if you are absent from the U.S. for one year or more.
Your permanent resident status may be considered as abandoned for absences shorter than one year if you take up residence in another country.
After traveling abroad, the Customs and Border Protection (CBP) officer at your U.S. port of entry will need to determine if your travel was "temporary" in nature. To be temporary, you must have the intention to return to the United States at the time of departure and throughout the entire trip. Employment, family, filing of taxes, involvement in the community all demonstrate ties to the U.S. To determine your intentions, some of the questions that a CBP officer may ask cover topics such as: Continue reading →