As the fight for DAPA and expanded DACA moves to the Supreme Court, learn how to prepare for the deferred action application.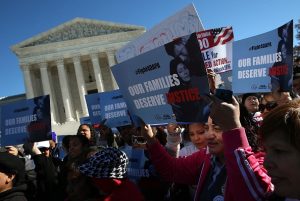 This week, the U.S. Supreme Court agreed to take up the case of United States v. Texas. The case will determine the constitutionality of President Obama's executive actions on immigration that expanded Deferred Action for Childhood Arrivals (DACA) and created Deferred Action for Parents of Americans and Lawful Permanent Residents (DAPA).
President Obama announced the expanded DACA and DAPA programs in November 2014. But the programs have stalled due to court challenges. The Supreme Court's decision will be final.
The Supreme Court's decision to take up the case is great news for proponents of Obama's immigration actions. A ruling in the case will likely impact as many as 5 million undocumented people. The existing DACA addresses people who entered the U.S. as children and have no current legal status. (Note: The existing DACA program is unaffected by the court ruling.) The expanded DACA program, which is being challenged in court, makes the program available to a greater number of eligible applicants. DAPA addresses more than 4 million undocumented immigrants who have children who are American citizens or lawful permanent residents.
Benefits of DAPA and Expanded DACA
Both groups of beneficiaries may receive temporary permission to stay in the United States with protection from deportation and authorization to accept employment. These benefits are expected to be good for a renewable 3-year period.
"We are gratified by the U.S. Supreme Court's decision to review the constitutionality of President Obama's executive actions on immigration," said LULAC National President Roger C. Rocha, Jr. "DACA and DAPA were designed to provide legal status and work permits to undocumented immigrants who want to earn an honest living and provide for their families."
When a Decision on DAPA and DACA Will be Made
It's likely that the Supreme Court will hear arguments in the case from attorneys on both sides within the April timeframe. That means that a decision could likely be made in late June 2016.
The Department of Homeland Security has already done much of the work to develop these programs. But the delay most certainly created issues that will make it impossible to implement immediately. If the Supreme Court rules in favor of the Obama Administration, it is possible that the programs could be launched within the summer 2016.
What to Do Now
There is no application, and there is no way to sign up for the program yet. Don't fall for scams that tell you to apply now or pay any money to sign up. But there is something you can do now.
Be ready. Understand if the program can help you. Determine your eligibility and start gathering the evidence you'll need to apply.
Once an application becomes available, USCIS will require several documents to help prove your eligibility for the program. Based on similar programs like the existing DACA program, most experts believe that you will be eligible for DAPA if you meet these criteria:
Have a son or daughter who was a U.S. citizen or lawful permanent resident as of November 20, 2014
Have lived continuously in the United States since January 1, 2010, and up until applying for DAPA
Were physically present in the United States on November 20, 2014, and at the time of making the deferred action request
Had no lawful status on November 20, 2014
Are not an enforcement priority as according to the new enforcement policy
Present no other factors that make a grant of deferred action inappropriate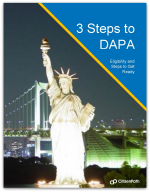 CitizenPath has developed a free, anonymous eligibility quiz to help you or a loved one determine DAPA eligibility. The quiz takes about two minutes. Then, if you provide us your email address, we'll email a free PDF guide based on your answers.
The guide provides detailed instructions about the types of documents needed for DAPA and examples of how to obtain them. Start the DAPA Eligibility Quiz now.
Save Now
The application for DAPA is not available yet. However, most experts estimate the filing fee will be comparable to the DACA program which is $465. This covers the cost of the employment authorization process and a biometric screening.
Many applicants will be able to prepare the application by themselves or with some support from a service like CitizenPath. CitizenPath provides simple steps to prepare USCIS applications on our website and guarantees that USCIS will accept the application. Our service aided several hundred people with the DACA application. Although there is no price for our DAPA service yet, it will likely be $100-150.
However, not everyone should try to apply for DAPA by themselves. If you have had past arrests or immigration problems that make you an enforcement priority, you should consult with an experienced immigration attorney before applying for DAPA. If you need an attorney, this could be an additional expense for you. Learn who is an enforcement priority. Generally speaking, someone is a priority for deportation if he or she:
poses a threats to national security, border security, or public safety;
is a gang member;
has committed a felony;
has committed three misdemeanors (with the exception of minor traffic violations or state or local offenses for which an essential element was being undocumented);
has committed a "significant misdemeanor," such as domestic violence, sexual abuse, burglary, illegally having or using a gun, selling drugs or driving under the influence; or
has unlawfully entered the United States after January 1, 2014.
This is just a brief overview of enforcement priorities. For further detailed information, please view the guidelines issued by DHS on November 20, 2014, or speak to an attorney if you are concerned.
Will DAPA Be Worth The Risk?
Only you can decide. Deferred action has already helped thousands of children that were brought to the United States by their parents. Known as the DACA program (Deferred Action for Childhood Arrivals). DACA has improved the lives of numerous people that otherwise had extremely limited opportunities for employment and were forced to hide in the shadows.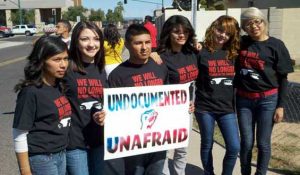 DACA has given the undocumented community countless success stories. New jobs. New opportunities. And a better life for the DACA grantees.
In a statement, White House spokeswoman Brandi Hoffine said this about deferred action:
"The deferred action policies announced by the President in November 2014 will provide greater opportunities for immigrants to contribute to our society — opportunities for young people who came to our nation as children and grew up pledging allegiance to our flag, as well as parents of U.S. citizens and lawful permanent residents who have lived here for years and are already making contributions to our communities and economy."
Learn more about DAPA by visiting the DAPA Resource Center or take the DAPA Eligibility Quiz to see if you may qualify for the program once it is implemented.