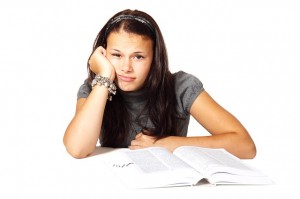 Have you been wondering, "Can I renew DACA by myself?" In most cases you can renew DACA without the help (and cost) of an immigration attorney. One of the easiest ways to determine if you need a lawyer is to use CitizenPath's online DACA service.
It's quick and it's free.
Don't procrastinate. Here's why you should evaluate your ability to renew DACA today:
The DACA preparation tool will guide you through the application with step-by-step questions — FREE
If you answer a question in a way that could be problematic, CitizenPath will provide you with an alert to contact an attorney — FREE
Start it today and use our "save" feature. You'll be ready to go when it is your time to renew — FREE
It only takes a few minutes, and it's completely FREE.
Once complete, you can decide if you want to print the completed application and customized filing instructions for a low price. However, if you do not want to use CitizenPath, there is no obligation to pay. Learn more and try it for free.
DACA Resource Center
Additional information about Deferred Action for Childhood Arrivals is available in the DACA Resource Center. You'll find articles on Getting a Social Security Number, Getting a Driver's License, Building Credit after DACA, College Education for DREAMers, Employment Rights with DACA, Traveling with DACA and more.