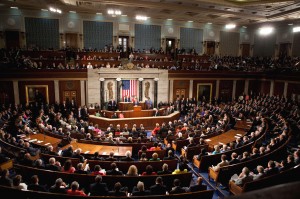 Though polls show broad support and additional evidence supports the economic benefits for immigration reform, American politicians can't get it done. A new report suggests that this ineptitude is costing the U.S. approximately $900 billion in deficit savings.
The non-partisan Congressional Budget Office (CBO) has reviewed the House of Representatives' immigration reform bill, formally known as H.R. 15, Border Security, Economic Opportunity and Immigration Modernization Act, that was introduced in October 2013.
The conclusion? Yes, just like the Senate's version of the bill (S.744), H.R. 15 has the potential to improve the economy and slash $900 billion from the deficit over the next 20 years. (The CBO published a report in June 2013 that came to the same conclusion for the Senate bill.) Despite this immigration fail, congressional and house politicians don't seem to be ironing out their differences. All the while momentum for immigration reform seems to grow.
In fact, CitizenPath has compiled over 30 ways immigration positively affects the economy through entrepreneurship, jobs, GDP, STEM and taxes. Read more.