The President's Immigration Action will expand deferred action to include approximately 5 million additional immigrants.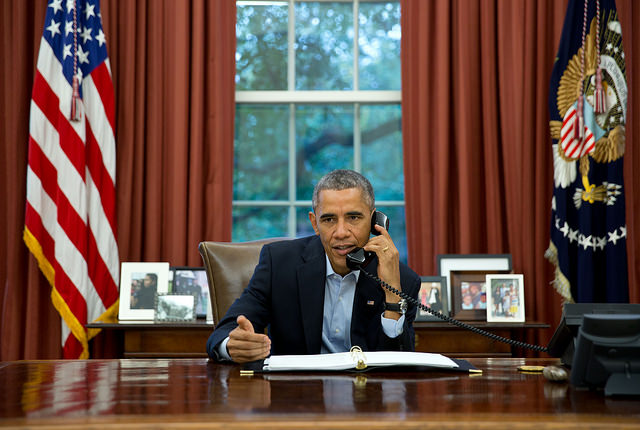 President Obama addressed the nation last night and announced major executive action on immigration. The immigration action had several components which include border enforcement, adjustment of removal priorities, improvement in ICE officer compensation, expansion of provisional waivers, expansion of parole-in-place, promotion of high-skilled labor, promotion of naturalization, and expansion of the deferred action program to millions more. CitizenPath explains who gets covered by the expanded deferred action and how to prepare for it.
How Deferred Action Will Help
Deferred action is existing law that gives the Department of Homeland Security the ability to use discretion when prosecuting and/or deporting individuals that are in the United States unlawfully. Deferred action is administered on a case by case basis and comes with employment authorization (work permit). DACA has proven to improve the lives of thousands of youth.
How DACA Is Being Expanded for Youth
The President's immigration action makes fundamental changes to the existing Deferred Action for Childhood Arrivals (DACA) program that open up the program to a larger age group and for a longer period.
Remove the Age Restriction – If you were born prior to June 15, 1981, you were not eligible for DACA under the original guidelines. That age restriction has been removed. Much older applicants may now apply, but they must still meet the other guidelines.
Expand the DACA Period to 3 Years – Previously, DACA was issued in two-year grants for initial and renewal applicants. Effective November 24, 2014 that period has been changed to three years. If you have already renewed DACA, USCIS may consider extending it to three years.
Adjust the Date-of-Entry Requirement – Previously, DACA was only available to applicants that had arrived in the United States and made it their home by June 15, 2007. That date has been expanded. The date has been adjusted to January 1, 2010.
USCIS is responsible for administering these changes. It may take up to 90 days for them to adjust the guidelines. During this time you can begin gathering your paperwork if you believe you are now eligible for DACA. Read the DHS memo that outlines the program.
How Deferred Action is Being Expanded to Include Parents
A deferred action program similar to DACA has been created to assist parents of U.S. citizens and permanent residents. The new program will be available for immigrants that meet all of the following eligibility guidelines:
Have a son or daughter who is a U.S. citizen or lawful permanent resident as of November 20, 2014
Have lived continuously in the United States since January 1, 2010
Were physically present in the United States on November 20, 2014 and at the time of making the deferred action request
Have no lawful status on November 20, 2014 (for most this means they entered without status or overstayed a visa)
Are not an enforcement priority as according to the new enforcement policy
Present no other factors that makes a grant of deferred action inappropriate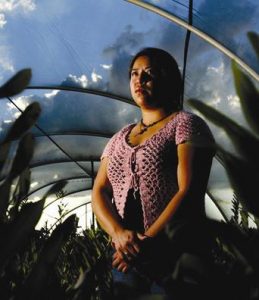 USCIS is responsible for administering this program. It may take up to six months for them to make the process available with an application. Applicants that meet these guidelines and apply through USCIS will be granted protection from deportation and employment authorization for a renewable period of three years. Read the DHS memo that outlines the program.
During this wait period you can begin gathering your paperwork if you believe you are eligible based on the above deferred action guidelines.
What You Can Do to Prepare
The application process to apply to this new program has yet to be provided by USCIS. The specific requirements have not been outlined. However, based on the existing DACA program, here are some of the things you can do to prepare:
Gather documents to prove your identity – Documents that may be acceptable include: passport; birth certificate accompanied by photo identification; any national identity document from your country of origin bearing your photo and/or fingerprint; any U.S.-government immigration or other document bearing your name and photograph (such as an expired visa, driver's license or state identification card); any school-issued form of identification with photo; military identification document with photo; state-issued photo ID showing date of birth; or any other document with photo that you believe is relevant. Expired documents will most likely be acceptable.
Gather documents to prove your child was a U.S. citizen or permanent resident by November 20, 2014 – Documents that may be acceptable include: U.S. birth certificate, naturalization certificate; certificate of citizenship; or permanent resident card.
Gather documents to prove the specified U.S. citizen or permanent resident child is related to you – Documents that may be acceptable include a birth certificate. It is unclear right now if the deferred action will include parents of adopted children that have become U.S. citizens or permanent residents.
Documents that prove you have lived in the U.S. since January 1, 2010 and up until the present date of your application – You must demonstrate that you have made the U.S. your home since at least January 1, 2010. Documents that may be acceptable include: rent receipts, utility bills (gas, electric, phone, etc.), receipts from companies showing the dates during which you received service; employment records (such as pay stubs, W-2 Forms, certification of the filing of Federal income tax returns; state verification of the filing of state income tax returns, letters from employer(s), or if you are self-employed, letters from banks and other firms with whom you have done business; school records (transcripts, report cards, etc.) from the schools that you have attended in the United States, showing the name(s) of the schools and periods of school attendance; military records (such as Form DD-214, Certificate of Release or Discharge from Active Duty; NGB Form 22, National Guard Report of Separation and Record of Service; military personnel records; or military health records); hospital or medical records concerning treatment or hospitalization, showing the name of the medical facility or physician and the date(s) of the treatment or hospitalization; official records from a religious entity in the United States confirming your participation in a religious ceremony, rite, or passage (such as baptism, first communion or wedding); money order receipts for money sent in or out of the country; passport entries; birth certificates of children born in the United States; dated bank transactions; correspondence between you and another person or organization; U.S. Social Security card; automobile license receipts, title, vehicle registration, etc; deeds, mortgages, rental agreements, contacts to which you have been a party; tax receipts; insurance policies; receipts; postmarked letters; and any other relevant document.
Documents to prove that you were present in the United States on November 20, 2014 — Documents that may be acceptable include the same items mentioned above.
Documents to prove you had no lawful status as of November 20, 2014 — If you entered the country legally but your status expired (such as visa expired, parole expired), you may be required provide evidence that demonstrates that you had no lawful status on November 21, 2014. Documents that may be acceptable include: I-94/I-95/I-94W Arrival-Departure Record showing the date your authorized stay expired or any other document that you believe is relevant. If you entered the country without inspection and never had lawful status, this requirement may not apply to you.
Save money — The cost of the USCIS filing fee is yet to be determined. However, experts suggest the cost will likely be similar to DACA, $465. If you believe that you will need an immigration attorney because of previous arrests or immigration problems, you will need to save money for that.
Generally USCIS allows applicants to submit photocopies of the above documents. However, in some cases and for some specific items, they may request originals. This is yet to be determined by USCIS.
Remember, this is not a complete list or final list of requirements for deferred action. It is a list of likely requirements that you will see on the upcoming application (based on DACA requirements). You can make yourself ready by gathering these documents. Some documents may take time to request, so start now.
How to Apply for Deferred Action
As of today, the application process has not been determined, and no application is available. Do not be fooled by anyone that says they can file your deferred action request now. For DACA, the application will be updated February 20, 2015, or sooner. The deferred action application for parents will be released May 20, 2015, or sooner. Sign up for the CitizenPath newsletter for the latest details.
If you meet the guidelines outlined above, CitizenPath can help you prepare the USCIS forms (once they become available). We are a low-cost service that helps immigrants prepare USCIS applications like deferred action. This immigration action does not affect the way existing DACA grantees file for a renewal. You can continue to renew DACA using our DACA application. If your request for DACA renewal is granted, it will automatically be renewed for three years.
If you have an arrest record, have ever been detained by law enforcement or immigration officials, or have ever been ordered removed from the United States, you should speak to an experienced immigration attorney before filing any USCIS form.
Learn more about DACA or read additional articles about deferred action.