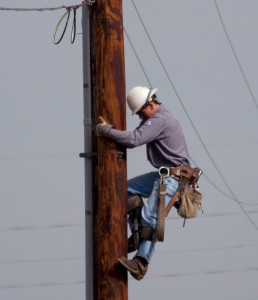 The American dream is built on the opportunity to work. The late Senator Robert F. Kennedy said, "Our attitude towards immigration reflects our faith in the American ideal. We have always believed it possible for men and women who start at the bottom to rise as far as the talent and energy allow. Neither race nor place of birth should affect their chances."
Officially known as an Employment Authorization Document (EAD), a work permit is symbol of that opportunity. This article describes how to get a work permit.
Why You Need a Work Permit
Any individual that is not a citizen or permanent resident of the United States will need a work permit to prove eligibly to work in the U.S. That's because employees are required to prove that they are authorized to work in the U.S., and employers are required to verify the identity and eligibility to work for all new employees.
Eligibility for a Work Permit
The following categories of foreign workers are eligible to apply for a work permit: asylees and asylum seekers, refugees, students seeking particular types of employment, foreign nationals in the U.S. pursuing the final stage of permanent residence, nationals of certain countries given Temporary Protected Status (TPS) due to conditions in their home countries, fiances and spouses of U.S. citizens, dependents of foreign government officials, J-2 spouses or minor children of exchange visitors, deferred status beneficiaries (including DACA), and other workers depending on circumstances. The complete list of eligibility categories can be viewed below:
How to Apply for a Work Permit
Applicants for a work permit use Form I-765, Application for Employment Authorization. However, if you are applying or renewing TPS or DACA, use those applications first. Most people with clean immigration history and no arrests do not need an attorney to apply for a work permit. CitizenPath offers an easy, step-by-step process for completing Form I-765 online. Check your eligibility for a work permit and get started now.