DHS designates Temporary Protected Status for Nepal. Applicants have until December 21, 2015 to apply for Nepal TPS benefits.
The TPS designation for Nepal was announced by the Department of Homeland Security (DHS) on June 24, 2015, and is effective through December 24, 2016.
The designation means that eligible nationals of Nepal that are in the United States may remain in the U.S. and may receive an Employment Authorization Document (EAD). These benefits are valid through December 21, 2016, but may be extended by DHS. Individuals and families should apply for Nepal TPS before December 21, 2015.

Why TPS Was Designated for Nepal
On April 25, 2015, a magnitude 7.8 earthquake struck Nepal. The earthquake's epicenter was less than 50 miles from the capital city, Kathmandu, and Pokhara. Over 25 percent of Nepal's population, over 8 million people, have been affected by the earthquake and subsequent aftershocks.
An estimated 2.8 million people are in need of humanitarian assistance according to the United Nations. The Nepal disaster caused over 8,700 fatalities and more than 20,000 injuries, displaced millions of people, and resulted in destruction or significant damage to over 750,000 homes. The earthquake severely damaged much of the country's infrastructure in the affected areas. The devastation to Nepal's infrastructure creates other significant problems. There is a lack of food, water, shelter, sanitation, and medical services. The Nepali government has a limited ability to respond to this massive disaster. The Nepali people need help.
Go to OneStopPortal.org to learn how and where Nepal needs help. When you prepare a TPS application with CitizenPath, we'll donate half the proceeds to OneStopPortal.org to help with Nepal relief. Read more.
Nepal TPS applicants that use coupon code "SupportOSP" will receive a discounted price of $39.99. CitizenPath will donate 50% of each sale to One Stop Portal. Learn more.
The United States can aid Nepal by designating the country for Temporary Protected Status. The TPS designation provides several immigration benefits. During the designated temporary period, TPS beneficiaries:
Are not removable from the United States
Can obtain an Employment Authorization Document (work permit)
May be granted travel authorization
Apply for Nepal TPS
People may apply for Nepal TPS on their own. In most cases, an immigration attorney is not necessary. Applicants that have a criminal record, blemished immigration record (e.g. overstayed visa) or are filing later than the designated dates for the Nepal TPS, should consult with an experienced immigration attorney before filing a TPS application. In some cases, a short consultation with an attorney is all that's necessary to prepare you to file by yourself.
Here are the basic steps to apply for Nepal TPS.
Step 1: Check eligibility
Step 2: Prepare Forms I-821 and I-765
Step 3: Collect all documents and filing fee
Step 4: Mail the TPS application to USCIS
---
Step 1: Check Eligibility for Nepal TPS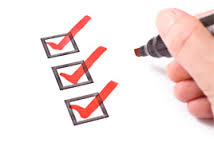 Before you apply for Nepal TPS, make sure that you are eligible. In general, you must meet the following conditions to be considered for Temporary Protected Status:
Be a Nepali national (or a long time resident of Nepal)
Entered the United States and began living here by June 24, 2015
Physically present in the United States since June 24, 2015
Have maintained good moral character
You can check your eligibility online by using CitizenPath's TPS Eligibility Quiz.
---
Step 2: Prepare Forms I-821 and I-765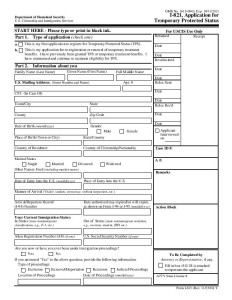 Your next step is to complete the two mandatory USCIS applications: Form I-821, Application for Temporary Protected Status, and Form I-765, Application for Employment Authorization. Even if you do not want the work permit, you are required to file I-765.
As a do-it-yourselfer, you have two options to apply for Nepal TPS:
Download the forms on the USCIS website and prepare them on your own.
Immigration law is very complex but you can file for TPS by yourself. Download Form I-821, Form I-765, as well as the instructions for Form I-821 and instructions for I-765. For additional information, visit the USCIS TPS page and the Federal Register.
Use CitizenPath guide you through the forms.
CitizenPath provides simple, step-by-step instructions throughout the TPS application that helps you to prepare both forms (I-821 and I-765) easily and accurately. CitizenPath was designed by attorneys and provides warnings when you answer a question in a way that could be problematic. After completing the low-cost process, applicants receive a neatly prepared application and customized filing instructions. There is no credit card or sign up required to try the service. Learn more.
---
Step 3: Collect All Documents and Filing Fee
You will be required to attach supporting documentation that proves:
Your identity and Nepali nationality
The date you entered the United States
Your residence in the United States
Depending on your situation, there will also be some additional requirements. In some cases Form I-821 does not provide adequate space to provide all of your information.
In these cases, you will need to provide a separate sheet to provide the information. Make sure you include your name and A-number (if applicable) on each sheet. CitizenPath provides a convenient free template for anyone that needs assistance. Download it here.
The costs to file for Temporary Protected Status will vary based on age.
| | | | | |
| --- | --- | --- | --- | --- |
| | I-821 Fee | I-765 Fee | Biometrics Fee | Total Fee |
| Applicant is age 0 – 13 | $50 | 0 | 0 | $50 |
| Applicant is age 14 – 65 | $50 | $380 | $85 | $515 |
| Applicant is age 66+ | $50 | 0 | $85 | $135 |
These fees are paid directly to USCIS (with a check payable to U.S. Department of Homeland Security).
The I-821 instructions will cover which supporting documents that you need to provide. If you use CitizenPath, you will receive an easy-to-read set of instructions tailored just for you.
---
Step 4: Mail the TPS Application to USCIS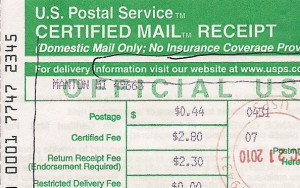 When mailing your application, take your envelope into a post office to mail so that you can ensure that you have included proper postage and use certified mail or a courier service.
Before placing your TPS package in the envelope, assemble your items in the following order (from top to bottom):
1. Payment (check) paper clipped to top page of Form I-821
2. Form I-821
3. Form I-765
4. Supporting documents
---
If you have more questions about how to apply for Nepal TPS, please research the CitizenPath
TPS Frequently Asked Questions
or try the
TPS application on CitizenPath
.
About CitizenPath
CitizenPath is the online service that makes immigration forms simple. The website provides simple, step-by-step guidance through USCIS applications and petitions. The low-cost service helps to simplify the process by explaining each question and providing alerts if an answer to a question could be a problem. Most people do not need a lawyer to prepare USCIS forms, but many need a little assistance. That's where CitizenPath can help. CitizenPath provides support for the Temporary Protected Status Application (Form I-821), Citizenship Application (Form N-400), Green Card Renewal (Form I-90), and several other popular forms.