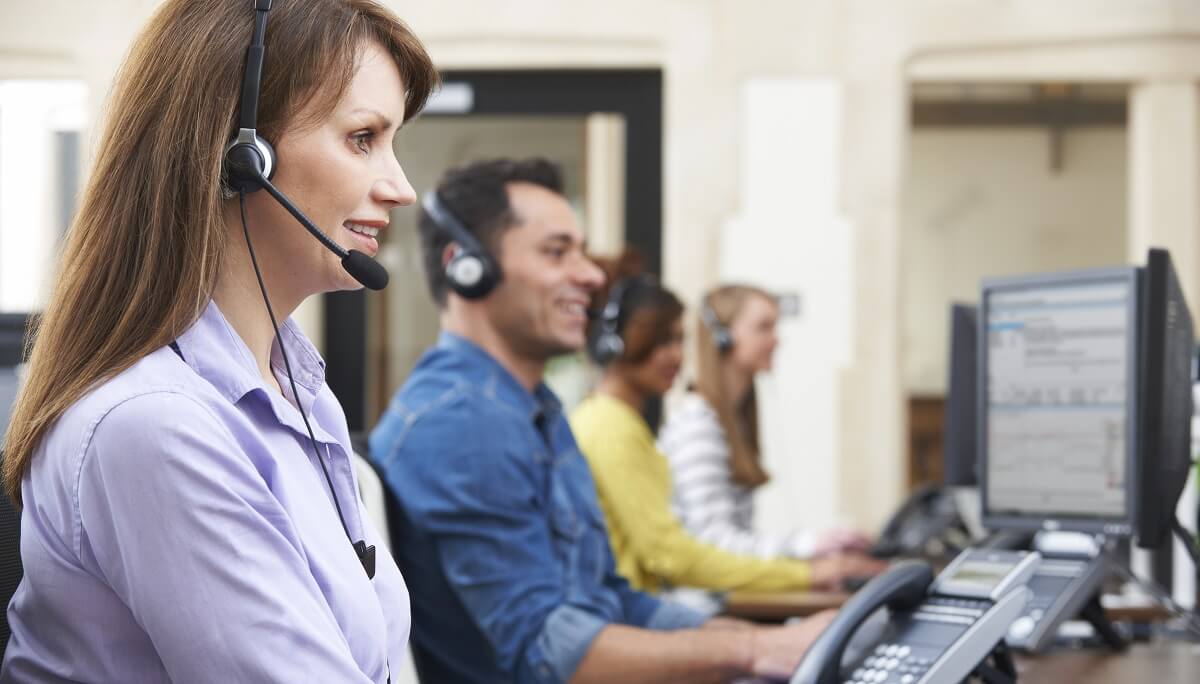 Once you've filed your application or petition with U.S. Citizenship and Immigration Services (USCIS), you probably want to get immigration status updates. Processing of immigration forms and applications can take several months, and USCIS isn't the most accessible customer service organization. With delays related to staffing budget shortfalls and high demand for services, the problem only seems to be getting worse.
There are things you can do to minimize the wait and get regular status updates. Properly preparing your form and filing with the correct supporting documents is the best thing that you can do to receive the optimum processing time. Many people use CitizenPath to prepare USCIS forms because we make it easy and eliminate the problems that can delay your application or petition. We even guarantee that USCIS will approve your application or petition. Unfortunately, there isn't much we (or anyone) can do to expedite your application or petition with USCIS once it has been submitted. See how it works >>
Here's what you can do to get immigration status updates from USCIS.
USCIS Status Updates with E-Notification
Start the process by submitting a request for e-notification. This is a very simple form that gets filed along with your primary application or petition. When you file Form G-1145, E-Notification of Application/Petition, with your application or petition, USCIS will provide you an email and/or text to let you know that your application has been accepted.
The e-notification (text or email) will not include any personal information like your name. The notification will list your receipt number and tell you how to obtain additional case status information.
There's a small catch. This service is only available for forms filed at the four USCIS Lockbox facilities:
Phoenix Lockbox
Elgin Lockbox
Chicago Lockbox
Dallas Lockbox
The good news is this does cover most forms.
The process is extremely simple and totally free. You can prepare a free G-1145 on the CitizenPath website in just a few seconds. Place the Form G-1145 on top of your primary application when you mail it in.
Once USCIS accepts your application or petition, they will also mail you a receipt notice. This receipt notice is formally known as Form I-797C, Notice of Action. For most forms, people are typically experiencing wait times of 3 to 5 weeks for the initial receipt notice. Forms like Form I-751 make take longer.
The Notice of Action is an important receipt letter. The notice includes a 13-character receipt number that begins with three letters (such as EAC, IOE, WAC, LIN, or SRC). To view the status of a case, simply enter the receipt number into the Case Status tool on the USCIS website. You'll get an update such as the one pictured below.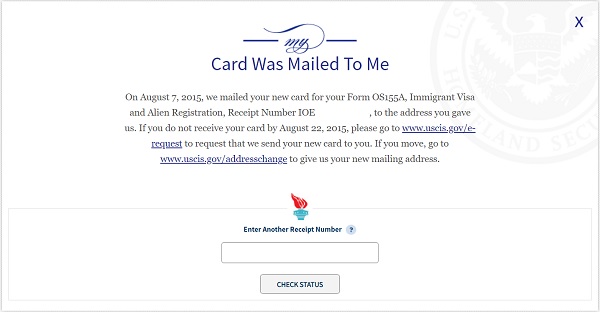 If the Case Status tool is not helpful or your situation requires more attention, you may also contact the USCIS National Customer Service Center (NCSC) for live support. Dial 1-800-375-5283 (from within the United States) to reach the NCSC Monday through Friday. If you are outside the United States and need more information concerning U.S. immigration, you may need to contact the closest U.S. embassy or consulate.
Unfortunately, it can be difficult to reach live support at USCIS. But you can submit an online inquiry about your case or request other services. Case inquiries may include:
Your case is outside the normal processing time
You did not receive a notice by mail
You did not receive a card by mail
You did not receive a document by mail
You may also submit a service request such as:
Request accommodations for an interview appointment
Make typographic corrections on a case
It's helpful to prepare for your call or online inquiry by gathering information such as your A-number, receipt number, date when filed, and type of application/petition filed. (Some of these details may not be applicable for your situation.)
Make an InfoPass Appointment with USCIS
Sometimes it's necessary to get hands-on, personal assistance with your case. USCIS disabled the ability to make appointments through their website. So you'll need to request an InfoPass appointment by contacting them by phone at 1-800-375-5283.
USCIS agents won't grant an appointment to anyone. You'll need to present a compelling reason why you need an in-person appointment. The phone agent will attempt to assist you over the phone. Routine requests for information and immigration status updates may be provided over the phone. An InfoPass appointment is an in-person appointment with a USCIS officer and is generally suitable for urgent situations or more complex matters.
Be prepared to explain why you need to meet with someone in-person. If you have an urgent situation, gather evidence that compels the officer to act.
CitizenPath provides simple, affordable, step-by-step guidance through USCIS immigration applications. Individuals, attorneys and non-profits use the service on desktop or mobile device to prepare immigration forms accurately, avoiding costly delays. CitizenPath allows users to try the service for free and provides a 100% money-back guarantee that USCIS will approve the application or petition. We provide support for the Adjustment of Status (Form I-485), Citizenship Application (Form N-400), and several other immigration services.
Want more immigration tips and how-to information for your family?
Sign up for CitizenPath's FREE immigration newsletter and
SAVE 10%
on our immigration services