Employment Authorization with Temporary Protected Status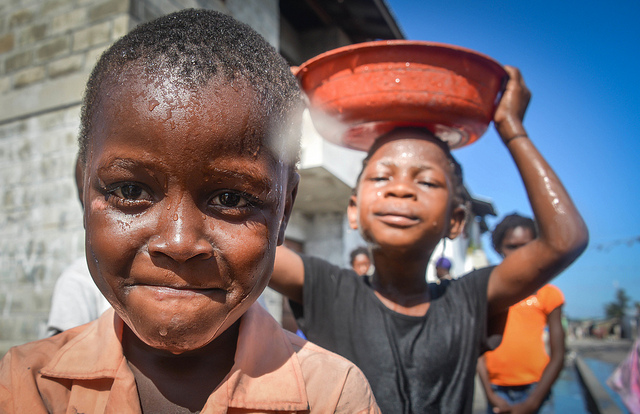 The Secretary of Homeland Security may designate a foreign country for TPS due to conditions in the country that temporarily prevent the country's nationals from returning safely, or in certain circumstances, where the country is unable to handle the return of its nationals adequately. Examples include wars and natural disasters.
USCIS may grant TPS to eligible nationals of certain countries who are already in the United States. Countries currently designated for TPS include: El Salvador, Haiti, Honduras, Nicaragua, Somalia, Sudan, South Sudan and Syria.
During a designated period, individuals who are TPS beneficiaries or who are found preliminarily eligible for TPS upon initial review of their cases can obtain an employment authorization document (EAD).
Employment Authorization with Initial or Renewal TPS
When initially registering (or renewing) for TPS benefits, the applicant will be required to file an application for an EAD, commonly known as a work permit. If approved for TPS, he or she will also receive a work permit as part of the same process.
How to Get an EAD Based on TPS (initial or renewal)
Employment Authorization with Previously Granted TPS
Some individuals are granted TPS by an immigration judge (IJ) or the Board of Immigration Appeals (BIA). In these cases, the individual will need to request a work permit separately. In other words, Form I-821 does not need to be filed with USCIS in these cases.
How to Get an EAD Based on TPS (already granted by IJ or BIA)
Confirm Eligibility

Confirm that you have been granted TPS by an immigration judge (IJ) or the Board of Immigration Appeals (BIA). You should be in possession of an approved Form I-821.

Complete Form I-765

Prepare Form I-765, Application for Employment Authorization. File Form I-765 with a copy of the approved Form I-821 and any additional documentation specified in the filing instructions

Inform DHS

Upon receiving an application receipt notice (Form I-797), you must inform DHS. This is further detailed in the I-765 instructions, but the communication should include: your name, alien registration number, date of birth, the receipt number for your application and the date you were granted TPS.

Begin Work

Once you have obtained your EAD (work permit), you may accept employment anywhere in the U.S.
More Information
You can find additional information on the USCIS website for Form I-821, Temporary Protected Status, Form I-765, and Employment Authorization Documents.
If you choose to prepare your I-821 or I-765 application with CitizenPath, we will guide you through the form using simple, everyday language and step-by-step instructions. Try them for free. Try Form I-821. Try Form I-765.