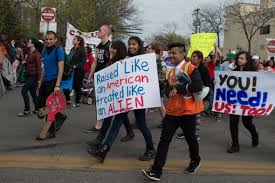 Today, a federal court of appeals refused to lift a temporary hold on President Obama's executive action on immigration that could have aided as many as five million undocumented immigrants in the United States.
In February, a Texas judge put the brakes on two major components of Obama's executive actions after 26 states, led by Texas, alleged that Obama's action was unconstitutional and harmed the states. His decision forced the Obama administration to halt the implementation of expanded DACA (Deferred Action for Childhood Arrivals) and the initial introduction of DAPA (Deferred Action for Parental Accountability).
Expanded DACA
Deferred Action for Childhood Arrivals (DACA) protects eligible undocumented immigrants who were brought to the United States by their parents when they were children. The DACA program currently provides employment authorization (work permit) and protection from deportation for a renewable two-year period. President Obama's executive action expanded this program to accommodate older immigrants who had arrived here as children and increased the period to a three-year grant. Expanded DACA was expected to begin in February 2015 but is indefinitely on hold. Learn more about DACA in the DACA Resource Center.
Deferred Action for Parental Accountability
Deferred Action for Parental Accountability (DAPA) is a new immigration benefit for certain undocumented parents of U.S. citizens and lawful permanent residents. The program is the cornerpiece of President Obama's executive actions on immigration announced in November 2014. If DAPA had been implemented on schedule, applicants could have begun filing applications in May 2015, to receive employment authorization (work permit) and protection from deportation for a renewable three-year period. The DAPA program has never been implemented and is also indefinitely on hold due to the court order. Learn more about DAPA in the DAPA Resource Center.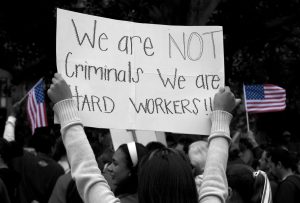 The U.S. Justice Department asked the 5th U.S. Circuit Court of Appeals to reverse the injunction. Today's decision means that the injunction stays in place. Expanded DACA and DAPA may not proceed for now.
Many experts believe that the government will appeal again, either to the full appeals court in New Orleans or to the U.S. Supreme Court.
A resolution and a "final" decision is expected to take several months. It is also unlikely that the current Congress will ever have the momentum to produce comprehensive immigration reform that addresses the problem. Thus, an estimated 12 million undocumented immigrants continue to live in the shadows.
About CitizenPath
CitizenPath is the online service that makes immigration forms simple. The website provides simple, step-by-step guidance through USCIS applications and petitions. Our low-cost service helps to simplify the process by explaining each question and providing alerts if your answer to a question could be a problem. Most people do not need a lawyer to prepare USCIS forms, but many need a little assistance. That's where CitizenPath can help. CitizenPath provides support for the DACA Application (Form I-821D), Green Card Renewal/Replacement (Form I-90), and will provide the DAPA Application (Form I-821P) once it is released by USCIS.